We will work one-on-one over a series of 10 sessions at a time and place that fits your schedule and activities. The one-on-one sessions can be done in person, by phone or ZOOM/Skype. It's flexible and very personalized. You will need to set the timing and pacing of the sessions.
Personal and customizable |Flexible around schedule and activities | Will definitely become an even better coach | Coaches grow rapidly in Self-Awareness, Self-Confidence, and Self-Direction |
The Mentor Coaching Group offers 7 hours of group work and 3 hours of one-on-one coaching as we listen together to your recorded sessions plus mentoring. You may choose a portion of the above hours, if you don't require the full 10 hours. The group sessions can be done in person or Skype/ZOOM.
Coach in a safe learning environment with real non-coach clients (not just coaching each other) | Receive verbal and written feedback when you coach on the group mentoring calls | Learn distinctions between ACC-PCC-MCC credential by listening to different levels of coaching | Receive tips and insight on best practices for your certification process |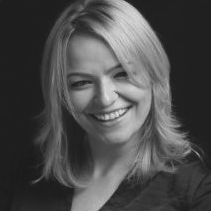 My pledge to you:
As a Master Certified Coach (MCC) by International Coach Federation (ICF), I am committed to maintaining and promoting excellence in coaching.
I will personally provide the highest level of personal support possible, including one-on-one discussions and a rapid turnaround time in responding to your requests and questions.
I will help you achieve your specific goals and aspirations.
I acknowledge and agree to honor my ethical and legal obligations to my coaching clients and sponsors, colleagues, and to the public at large. I pledge to comply with the ICF Code of Ethics and to practice these standards with those whom I coach, teach, mentor or supervise.
You now have on this website all of the information you need to make a decision. I will go out of my way to help you succeed. If you think there is a fit, call me now at ++40 730.177.495, or e-mail me at [email protected] to set up a meeting.
Thank you for your time and I look forward to speaking with you.
Sincerely,

Working with Daiana, on time planning strategies, I realized that I could use my time more efficient. I wasn't aware of how much time I lose with small things, or how little time I invest in people or things that are important for me (friends, family, sport, hobbies). And one of the most important, I understood that saying NO to some tasks or colleagues, might mean saying YES to some friends or to my family sometimes. After that, everything was a matter of choice and change of habits.
What I mostly admire at Daiana is her determination. She has a very sharp mind and finds ways to get where is needed and reach what she aims.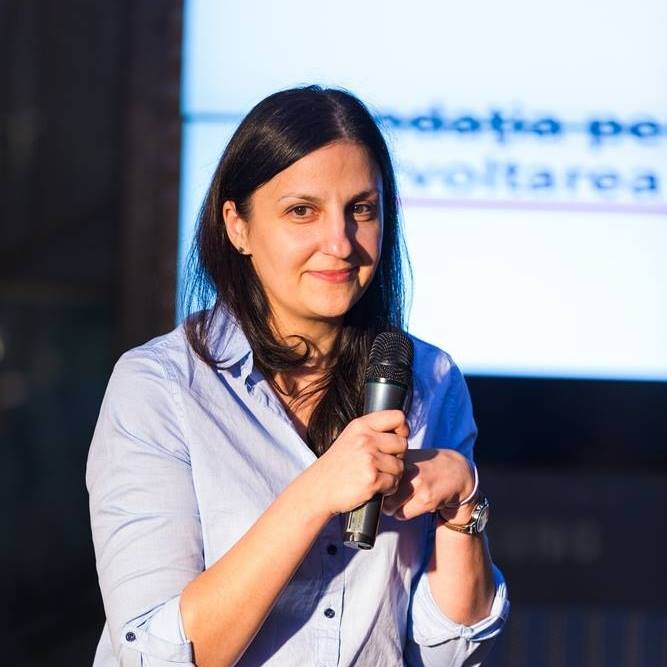 Vera U.
Communication Coordinator
"I had read different articles on coaching and I was interested in this subject, therefore I was curious to participate to some coaching sessions and I can say I was impressed by the result. The coaching sessions facilitated by Daiana were an opportunity to rediscover my personal values and brought clarity in addressing my personal projects. The most important thing I learned this short period (1 month) I experienced coaching is that you need to be result orientated, to go to action if you want things to happen, to make decisions and look for solutions. Coaching made me see things from a different perspective, made me understand what my limitations were and, surprisingly, I liked that! I was impressed with Daiana's availability, professionalism and passion. As a result of this experience I can say I am more confident and more motivated in my personal decisions. Thank you, Daiana!"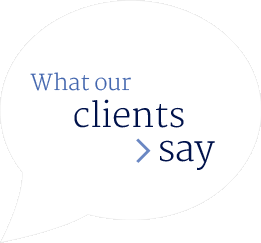 Cristina T.
HR Manager
I met Daiana, as a student, in 2000 at the School of Journalism and Mass Communication Studies where we both started the same journey. She was friendly, open and kind! Therefore 10 years later I dared to give her a phone call to ask her if she wanted to start a new journey with me; this time as Daiana, my coach! The choice was easy, her background education and her expertise along with her other qualities has shaped her in the professional that she is today. Her Dedication to this new field of coaching made me choose this path along with her Ambition to deliver the best coaching services on the Romanian Market. Her Innovative style and her Ability to explain things, to make them look so easy and yet still so professional positions Daiana as one of the best coaches in Romania. She brings Novelty and the most valuable quality of her is Adaptability to any person and situation and that is what makes her THE ONE.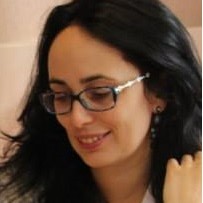 Florina Arshad
English teacher & Career Coach