This is an interview published on the "Think Healthy" Blog- Enjoy the reading and let me know your thoughts at [email protected] or call me directly!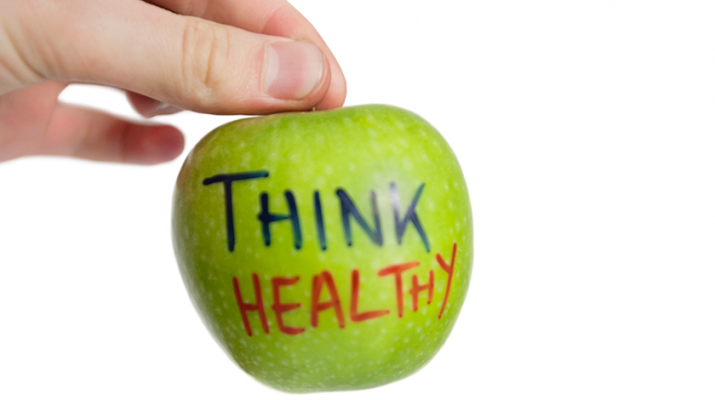 Pe Daiana am cunoscut-o in cadrul unui workshop de cunoastere personala si de echipa. Cu ea mi-am perfectionat setarea de obiective si am invatat cum sa-mi construiesc vision board-ul, pe care pur si simplu il ador.  Este coach profesionist, sau asa cum spune ea, se uita la instrumentul de leadership numit "coaching" ca la o profesie. Cu acreditare din partea Federatiei Internationale de Coaching (ICF) ca si profesionist la nivelul PCC- Professional Certified Coach, cu peste 2900 de ore de practica, ore de mentor coaching, de supervizare in coaching, Daiana mi-a acordat raspunsuri legate de fericire, motivatie, luare de decizii si leadership.
Cum ai ajuns sa faci asta si ce iti place cel mai mult la jobul tau?
Mi-am dorit foarte mult sa am abilitatile de coach profesionist, pentru mine, ca sa pot lucra mai bine cu colegii mei, pe vremea cand lucram intr-o companie multinationala. Cu timpul a devenit pasiune, vroiam sa asimilez tot mai multe tehnici pe care le folosesc coachii profesionisti. De la pasiune, am ajuns la profesie, mi-am luat prima acreditare de la ICF, ACC (Associate Certified Coach), pe urma a doua, PCC (Professional Certified Coach), a urmat o certificare in mentor coaching. De la profesie am ajuns la antreprenoriat, acum conduc propria mea companie de coaching si leadership si am privilegiul sa lucrez cu oameni extraordinari. Ofer de la coaching individual, de echipa-pentru companii, la training in coaching, mentor coaching pentru cei care deja sunt coachi si de anul trecut practic si supervizare in coaching(o conversatie ce ofera leader-ului un spatiu de reflectie in care se poate uita la cum isi poate imbunatati felul in care isi face treaba la serviciu.) Si uite asa am inceput sa fac ceea ce imi place mai mult, sa am conversatii valoroase cu leaderi si oameni de succes, carora sa le acord suport sa devina din ce in ce mai performanti in ceea ce aleg sa faca.
O sa pun eu intrebarea care poate e pe buzele tuturor: de ce au nevoie oamenii de life coach?
Ca sa isi atinga mai repede obiectivele. Ca sa obtina ceea ce isi doresc cu usurinta. Toti avem nevoie de cineva care sa ne insoteasca in "calatoria" noastra. Stiinta a demonstrat ca alaturi de cineva, in echipa, poti atinge mult mai repede ce iti propui decat daca ai fi singur pe acest drum. Alaturi de un coach profesionist poti descoperi perspective noi, poti obtine claritate asupra a ceea ce iti doresti cu adevarat, iti concentrezi atentia pe ce e important pentru tine si iei decizii mult mai repede.
Toti cei cu care lucrez recunosc ca, desi sunt persoane care au succes, isi doresc sa fie din ce in ce mai buni. Unii se intalnesc cu provocari care ii impiedica a se dezvolta in cariera, altii vor sa aiba curajul sa isi testeze ideile intr-un spatiu confidential, de incredere, altii isi doresc sa devina din ce in ce mai rapizi, altii mai puternici, altii vor sa isi cunoasca si sa isi depaseasca limitele.
Deci este despre lucruri care ne fac mai fericiti. Ce insemna fericirea pentru tine?
Fericirea pentru mine este un zambet in aici si acum. Ma simt fericita sa pot sa imi simt degetele pe tastatura cand scriu raspunsul la aceasta intrebare. Imi place sa spun ca fericirea este abilitatea de a te bucura de momentul prezent, fara sa iti doresti ca lucrurile sa fie diferite decat sunt.
Dar echilibrul? Cum l-ai descrie?
Eu ma simt echilibrata cand am o stare de bine, atunci cand am tot ce am nevoie atunci cand am nevoie, atunci cand ma simt bine fizic, emotional, mental si spiritual. Daca una dintre aceste zone este afectata negativ, toate celelalte sunt afectate. De aceea ma concentrez sa imi consolidez si sa imi mentin starea de sanatate, emotiile, sa observ ceea ce gandesc si sa fiu impacata cu mine.
De multe ori, am impresia ca oamenii se multumesc cu ceea ce primesc, fara sa-si doreasca mai mult sau mai bine. Ce crezi ca ii motiveaza pe oameni sa se apuce de orice care inseamna o schimbare, fie ca vorbim de slabit, apucat de sala, gasirea unui job, etc?
Raspunsul meu: Nevoia. Ori exista o aspiratie puternica, un obiectiv maret, ori exista o durere acuta, o nevoie care trebuie sa fie acoperita urgent. Orice inseamna schimbare implica un obiectiv clar, perseverenta, disciplina, alegerea de a face lucrurile un pic diferit decat le-am facut pana acum. De multe ori nu suntem dispusi sa platim pretul pentru aceasta schimbare.
Ai mentionat disciplina. Pe o scara de la 1 la 10, care este importanta disciplinei in ceea ce ne propunem sa facem?Dar al setarii de obiective?
Cand vine vorba de disciplina, pentru mine raspunsul de afla la 10. Noi suntem niste fiinte ale obiceiurilor. Suntem ceea ce facem in mod repetat in fiecare zi.
Setarea de obiective e importanta. Te ajuta sa ai claritate catre ce te indrepti. Si este util sa stii ce vrei. De multe ori cand vad o persoana trista vad si o persoana care nu stie ce vrea. Cand stii ce vrei si ai claritate catre ce te indrepti esti si determinat si motivat si gasesti resurse sa ajungi cat mai repede acolo.
Concret, sa zicem ca as vrea acum sa ma apuc de slabit dar efectiv nu pot sa ma abtin de la mancat dulce. Care ar fi sfatul pe care mi l-ai oferi? Cu ce sa incep?
Concret, as fi curioasa sa aflu care este limita ta maxima de mancat dulciuri – care e numarul de kilograme care te-ar face sa faci ceva diferit. Si ti-as propune sa incepi prin a afla raspunsul la intrebarea: "care e pretul pe care esti dispunsa sa il platesti pentru a slabi?" pentru ca de multe ori noi vrem sa obtinem multe, numai ca nu suntem dispusi sa platim pretul pentru a ajunge la obiectivul nostru. Vrei un sfat. Eu nu ma pricep la sfaturi, mai ales ca si mie imi plac dulciurile si le mananc foarte des. Si iti spun un secret, chiar daca iti dau eu un sfat, tu tot ce vrei tu o sa faci. De aceea imi place mie profesia pe care o fac, pentru ca nu iti spun ce sa faci, tu singura, daca e cazul, vei sti ce ai de facut.
In acest caz te-as mai intreba cat de important e pentru tine sa slabesti si ce esti dispusa sa faci pentru asta. Si gata! Restul este alegerea ta! E viata ta, tu alegi ce faci cu corpul tau si cat dulce ii dai, si desigur, efectele, tot corpul tau le simte. Asa ca stiu ca raspunsul este in alegerile tale.
Cu ce sa incepi? Pot sa iti spun cu ce as incepe eu pentru ca e un subiect care ma preocupa si pe mine: as incepe sa ma uit la alegerile pe care le fac si la fiecare dintre ele sa ma intreb daca ma ajuta cu obiectivul meu de a reduce kilograme.
Cat de importanta este o gandire sanatoasa in ceea ce facem si care sunt cele mai mici lucruri pe care trebuie sa le facem pentru a ajunge acolo?
Gandire sanatoasa- sa definim asta. Cred ca fiecare crede despre sine ca gandeste sanatos. E mai mult, zic eu, felul in care ne raportam noi la lucruri, oameni, situatii prin filtrele pe care ni le punem singuri. E important sa ne luam un timp al nostru si sa reflectam la ce inseamna gandire sanatoasa. Un prim pas ar fi sa ne oprim chiar acum si sa ne observam "autostrada" de ganduri care ne trec prin cap, sa ne uitam la ele cu curiozitate si sa ne "jucam" cu ele. Imaginati-va ca ar fi fluturi pe care vreti sa ii prindeti intr-o plasa, ce fel de "soiuri" ati prinde in plasa? Poate e dragut de observat.
Citatul favorit
"We are what we repeatedly do. Excellence, then, is not an act, but a habit." Aristotel
Sfat general pentru cititorii Think Healthy
"Think Healthy"- e un sfat bun, zic eu! Un exercitiu zilnic de a ne observa cum felul in care gandim ne afecteaza sanatatea, felul in care ne petrecem timpul, alegerile pe care le facem, stilul de viata, mediul in care traim.
Daiana este si trainer de coachi si ii poate forma pe leaderi din companii, antreprenori, sa devina coachi profesionisti si sa se acrediteze si sa practice coaching-ul ca si profesie sau sa foloseasca abilitatile de coach profesionist in cariera lor, pentru a devini leaderi mai buni. Este si voluntar in Federatia Internationala de Coaching- unde estePresedintele reprezentantei din Romania, cu intentia de a creste notorietatea profesiei de coaching la nivel national si de a putea oferi ocazia cat mai multor oameni sa experimenteze acest nou instrument de leadership.
V-o recomand pe Daiana din toata inima si o sustin in planurile ei viitoare care cred ca sunt multe si frumoase.